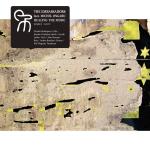 Healing the music de

The Embassadors feat. Michel Ongaru


Classé par certain en "Jazz", par d'autres en "Electro" ce disque est trÚs singulier, difficile à définir. Je l'ai classé en "world" parce qu'il puise à différentes sources. De trÚs belles voix chaudes dans des rythmes traditionnels servis par l'instrumentation moderne.
www.arte.tv/fr/Tous-les-CD/1982782.html / www.thembassadors.com/
World - Parution initiale en 2008.